COVID-19 Grant programs
Across the country, community foundations are working hard to provide COVID-19 specific programming and measures to help support those impacted by the virus. The following grant programs supported organizations making a difference in our community:
COVID-19 Emergency Community Support Fund
We are pleased that we were able to work with Community Foundations of Canada to flow $105,000 from the Government of Canada to charitable organizations serving populations experiencing increased vulnerability in our communities during the pandemic. 

Applications for the ECSF are closed and we have now granted the full funding available to our community foundation.
COVID-19 Community Response Grants
The Campbellford/Seymour Community Foundation launched the COVID-19 Community Response Grants on April 23, 2020 in partnerships with the Municipality of Trent Hills. These grants are intended to support the work of our Trent Hills organizations who are at the forefront of this issue and collectively striving to ensure our most vulnerable citizens are safe and healthy.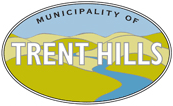 We are proud to announce that we have awarded the full $50,000.00 to 11 local organizations.