Community Building
Our sole purpose is building community!
Our Community Foundation exists to improve the quality of life for people in our specific geographic area - highlighting needs, engaging donors and making grants.
YOUR donation will benefit YOUR community forever. All donations, no matter how large or small, make a difference. Together we strengthen our community and improve the quality of life for everyone throughout our granting area.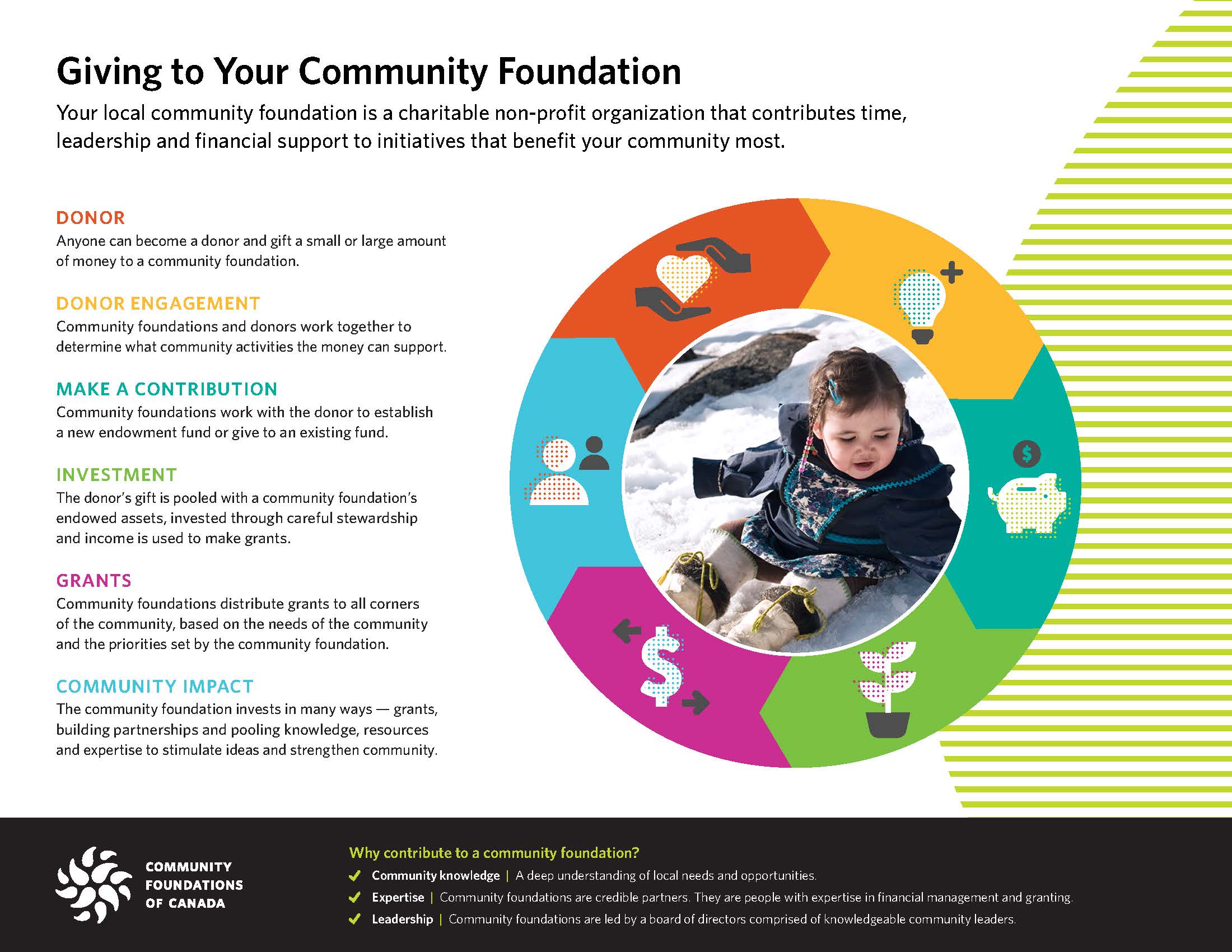 Since 2003 we have been able to invest approximately $4 million in community projects.
So, what does $4 million look like?
It looks like playgrounds, park benches, talking books, soccer nets and basketball hoops, an upgraded ball diamond, team uniforms, x-ray tables, musical instruments, forest food gardens and shade trees, a splash pad and a skatepark, wetlands, waterfronts and water mains — and so much more.

Take a look!