Harold (Hank) Leith Willis Memorial Scholarship Fund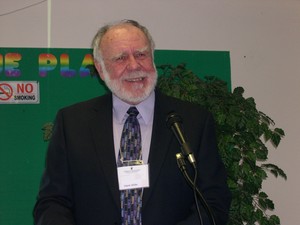 Friends and family have generously donated funds to establish the Harold (Hank) Leith Willis Memorial Scholarship Fund, in his memory.
Hank was always a strong believer in the value of education in all its diverse forms and believed that volunteerism and community involvement was both a privilege and a responsibility for all community members. His life was a living testament to this belief. Hank was a member of the Steering Committee for the establishment of the Community Foundation and served as its charter President for 2 years. He was also involved in the early planning for the Aron Theatre Cooperative and the proposed Multi-Use Recreational Facillity for Campbellford.
This award will be presented annually to a student graduating from Campbellford District High School who is pursuing post-secondary education. The successful candidate shall have two or more of the following criteria to be eligible for the scholarship:
Demonstrate community involvement inside and outside the school community
An A- or B+ grade average (not the highest mark)
A volunteer in the community, a leader that gets involved on their own volition
May enter into social services or education as a career
Congratulations to our Past Recipients:
2018              Mackenzie Billen
2019              Abby Pearson
2020              Alicia Watson
2021              Willow Wilson
2022              Kendra McReelis-Fox
Donate to this Fund
Gifts or bequests to this fund will be accepted by the Community Foundation from those interested in supporting the purpose of this scholarship. 

To make a secure, online donation to this fund through Canda Helps, click on the Donate Now button to the right. Click here for other ways to donate.